WE ARE STARTUP COMMUNICATION
Startups are in our DNA.
We are pragmatic, smart, even a little crazy – just what it takes to be seen. Do you know how many social media channels, press release sites and white papers there are? You don't? Neither do we. Because it truly doesn't matter. What it comes down to is making sure your communication is on point, that your launch starts with a bang and that you harness the power of thought leadership.
WE ARE LOUD AND HONEST
Because yea-sayers are so last century.
We are a savvy strategic partner, meaning we keep an ear to the ground to stay on top of trends and challenge the status quo. You can pioneer by being just one step ahead of the crowd. And that we'll take care of.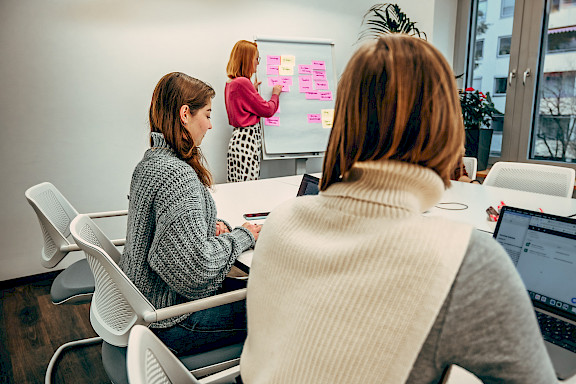 WE LOVE WHAT WE DO
We have an innate understanding of startup culture.
We grow with our customers, we feel for them, we both celebrate the good times together and see you through the tough times. It's all a part of the startup scene. We live this lifestyle and always keep the big goal in mind: Turning your startup into something huge. Let's go!