GET. SHIT. DONE.
Make a difference.
TEAM IS NOT A WORD, IT IS A LIFESTYLE
Get shit done – together.
For us, team is not a mere word; it is instrumental to the work we do. We work with Kanban to distribute tasks fairly. What does that mean? We don't work on a specific customer but on priorities. That approach allows us to usually have all urgent tasks completed by midweek, without anyone having to constantly work overtime. Nevertheless, we must admit that when we're in work mode, we do expect everyone to be equipped with a go-getter attitude and a get-shit-done mentality.
WE DON'T TRACK OUR TIME
Performance matters more than face time.
We don't write down our hours. Why is that? Because we want to deliver our clients results, not face time. That's honest, fair and beneficial for both sides.
ARE WORK IS NEVER ALL FOR NAUGHT
Why not put your ideas to the test?
Our clients are startups and fast-growing companies from all across Europe. For them it is hugely important to establish market standing and boost brand awareness. Don't get them started with a cookie-cutter solution. Your concept had better be amazing – which we'll then implement.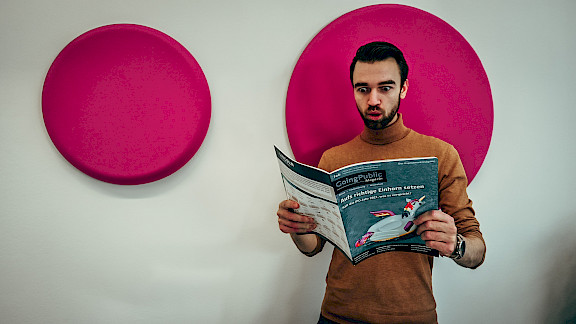 REMOTE OR FROM WHEREVER
Choose your work location.
We're certainly not going to mention that we're offering a work-from-home job. That is so 2019. We expect a high level of commitment, but in return you can work how and from where it suits you. Feel like working in Spain for the next month? Be our guest! Check in at the daily stand-up meeting at 10 a.m. and coordinate the rest yourself.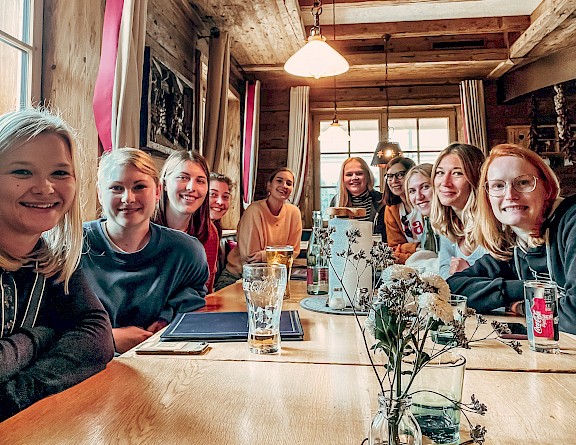 3 KEY FACTS
WARUM DU BEI UNS ARBEITEN SOLLTEST.
Leistung statt Face-Time
Uns geht es um die Ergebnisse statt um Sitzfleisch.
Kreativität
Unsere Kunden sind mutig. Jetzt kannst du deine Ideen endlich umsetzen.
Team-Spirit
Wir arbeiten im Team. So bringst du auch deine Skills auf's nächste Level.