Science4Life
Starting the online communication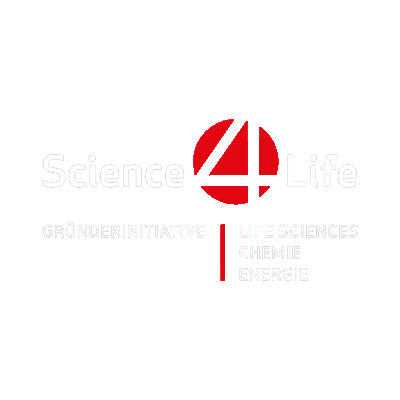 Science4Life e.V. is a start-up initiative that has organized Germany's largest business plan competition for the life sciences, chemicals and energy sectors once a year since 1998. Initiators and sponsors are the Hessian state government and the healthcare company Sanofi. Since 1998, more than 8,000 people have participated in the competition, over 2,400 business ideas have been submitted and more than 1,300 companies have been successfully founded.
Science4Life has reinvented itself; accompanying the relaunch, we took over the communication and completely relaunched it. The cross-media strategy includes press relations, online marketing measures, content development, support of the social media channels, corporate publishing as well as the management of digital festivals and events on site. New: The Science4Life Podcast!
137.5 mio. reach
through PR in 5 years
From 0 to 600
Newsletter subscribers
Record!
of participating startups Steigerung der Bekanntheit des Businessplan-Wettbewerbs in den Zielbranchen Life Sciences, Chemie und Energie
Akquise von Teilenehmenden für den Wettbewerb Set-up of the entire online marketing:
Support for website relaunch
Set-up of social media channels on Facebook and LinkedIn
Set-up of a lead generation strategy
Advertising on Facebook, LinkedIn and Google
Set-up of a blog
Set-up of a newsletter
Development of a podcast strategy
Coordination and moderation of the Science4Life podcast
Event management for Science4Life TechWeek and award events
Creation of interactive content like the Science4Life Quiz or the City Hosts Developing new target groups:
Startups from the energy sector
Digital Health
Science4Life Podcast
Content planning and moderation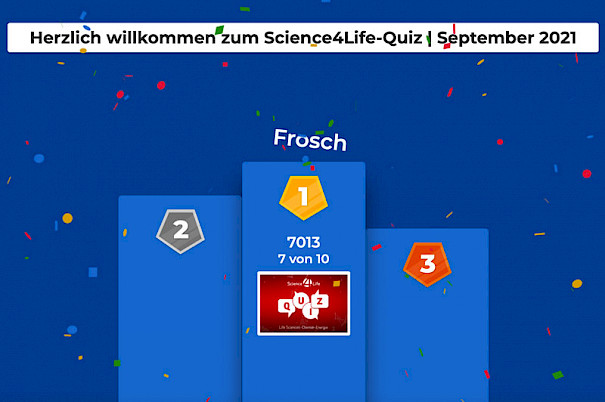 Science4Life Quiz
Development of an online quiz around the startup scene, life sciences, chemistry and energy as well as digital health