KATEK
Social Media Aktivierung und Community Aufbau

Global trends such as eMobility and the need for smart charging stations, the increasing demand for solar energy and innovative healthcare solutions lead to a strongly growing need for electronics partners for the German and European industry. The KATEK Group is one of the fastest growing electronics companies in Europe and aims to make a decisive contribution to the "electronification of the world".
KATEK has been listed on the stock exchange since 2021. Our task is to increase awareness of KATEK among investors, customers and employees. The focus channel in this case is LinkedIn, as this is where we reach all three target groups. Instead of product communication, we focus on expert positioning, deep dives into the focus markets of e-mobility, solar, healthcare/telecare and Industry 4.0.
The task: KATEK – the brand with a human face
Bring more people to the KATEK page. Sure, but not so easy! The client is a leading electronics manufacturer and, as you can guess, the topic of electronics is not as engaging as the topic of food or clothes, for example. To solve this task, we've divided the content into 4 parts: 
Trends and topics in the world of electronics to attract new followers. In our posts we talk about serious industry topics and problems in an understandable way, so that even people who are far from electronics can be involved. 
Numbers to attract new clients and investors. We are transparent with our community and talk openly about the financial results, goals and achievements of the group. 
Company updates to attract and involve our employees. We show the soul of the company - employees. We ask their opinion regarding different topics in videos, make interview articles,show pictures from the corporate events and offsites. In this way, all colleagues feel involved in the life of the company. 
Create a strong community. To do this, we needed to make our page a place where people could share their opinions, learn something new and be aware of what was going on in the company. We introduced the hashtag #Teamblue to make employees feel proud to belong to the company and share their stories. Now when any of the team members mentions the company in their post, they always use hashtag. As the client has entities in different countries and regions there used to be separate LinkedIn pages for each entity of KATEK. What we did was to create a structure and combine all the pages under one KATEK group page. In this way, we have unified communication and are sharing news from different countries and sites in one page to keep everyone updated.
+1000 followers
in only 3 month – organically!
9-10% engagement
Average engagement rate per month
491K
video views in 10 months Build a strong community on LinkedIn
Reach +1000 followers in 6 months
Employer branding Involving top management in social media life (statements on various topics)
Introducing new employees (short interviews)
Creation of the hashtag #TeamBlue to unite the team
Showing more of the company's life (HR events, photos from offsites and exhibitions)
Creating professional relevant content related to the industry
Being bold and transparent with partners, clients and employees (showing real numbers and achievements/drawbacks)
Use Cases mit den Kunden
Use case videos with KATEK clients
Animations about solar energy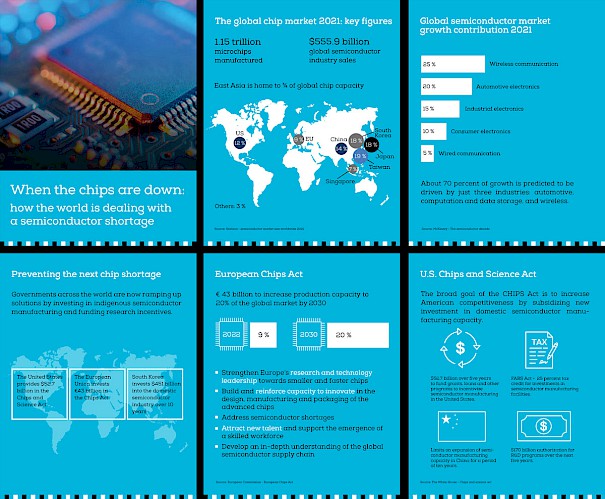 Expert positioning in eMobility