KATEK SE
IPO and strategic communication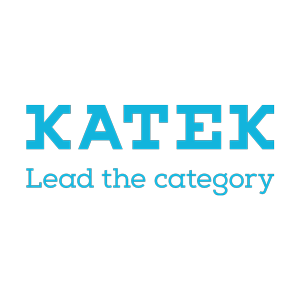 KATEK Group is one of the fastest growing electronics companies in Europe. Its services include hardware and software development, prototyping, manufacturing and related services for high-value electronics.
KATEK SE went public in May 2021. We managed the communications for the IPO on the Frankfurt Stock Exchange (Prime Standard). The project scope includes public relations, social media communication and event communication.
In the on-going project, we are driving forward CxO positioning in the business press and expert positioning in trade media.
588 publications
in 3 month
+ 136% more followers
in 6 month Building Brand Awareness
Thought Leadership
Investor relations
On social media, especially on LinkedIn, the community is activated through interactive formats and grows exponentially. Via CEO positioning in LinkedIn live sessions and thought leadership, the relevant topics are strategically occupied for KATEK. Development of CEO statements on overarching economic and political issues
1:1 media briefings
Live sessions
Content production
Event Management of the Festival of Electronics Building a transparent and openly communicating brand
Building the community on LinkedIn
Presence in the tier 1 media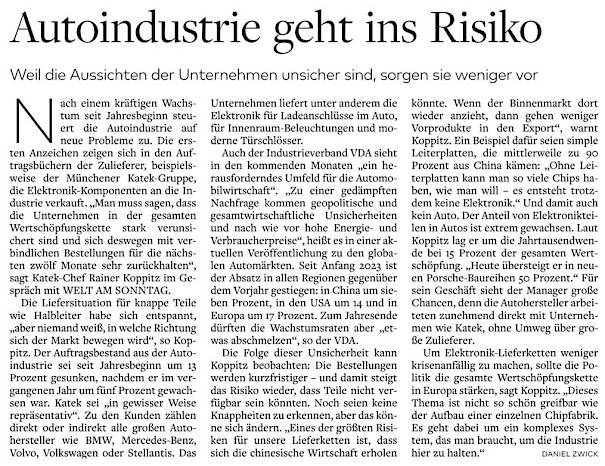 Interview mit der WELT am Sonntag
CEO Placement in the ntv Podcast
Study of the EMS industry
Together with a market research institute, we surveyed 570 companies and electronics manufacturing service providers (EMS) in Europe about the future of the electronics industry. Topics included opportunities and challenges for the EMS industry over the next 5 years, how to deal with the materials crisis and the associated loss of sales, and the European Chips Act. We formed three topic clusters from the study, which we split into three campaigns to get the maximum effect out of them.
The results were prepared for both the press and social media - with a super response in the trade press and strong engagement in the form of shares and discussions under the article.